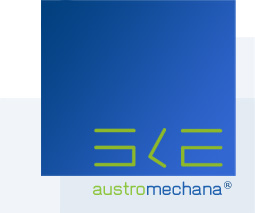 We help with information and sponsorship.
We provide musical diversity.

SKE are an institution for composers.

SKE pay financial support directly to or for the benefit of contemporary composers drawing copyright royalties from austro mechana. Therefore promotions also go to orchestras, organizers, small labels and other organizations presenting contemporary music on a regular basis. A jury of experts takes all decisions to the arts and culture funding in more than fifteen meetings a year.

Direct subsidies to contemporary composers:
. Music production (CDs, LPs, online), also for film, theater, dance performances etc.
(summer studios, see below)
. Self marketing and licensed music production online
. Music installations
. Education / training and workshops
. Compositions by order (also for film, theater, dance performances etc.)

Indirect subsidies - for the benefit of contemporary composers - to institutions presenting contemporary music as a focus:
. Concerts: year- and festival programs (with admission only)
. Compositions by order, year- and festival programs of orchestras
. Production, distribution and PR by small labels / web-labels
. Special interest groups, lobbying- and other organisations

No applications are possible for concerts without admission, for tour costs, for music videos, furthermore for musical equipment, hardware and software.



Applications need to be filed prior to a project´s implementation!


Requests (letters or emails) without name and address, without email and phone number cannot be examined!

General criteria: Education and training, artistic quality and aesthetic innovation, individual and peculiar/creative musical ideas, promising development and eventual market potential, use of innovative technology and modern media, interdisciplinary projects and co-productions, up-to-date realization and efficient dissemination of musical ideas, overall the prototype character of a concept.

Summer studios are offered in cooperation with RadioKulturhaus (ORF) during July and August:
. SKE bear the studio costs up to five days in RadioKulturhaus (ORF)
. for professional productions which justify the need for excellent studio recording
. by medium and large ensembles.
. A separate sound engineer can be brought along.
Applications with all key data (such as for music productions) go to SKE.